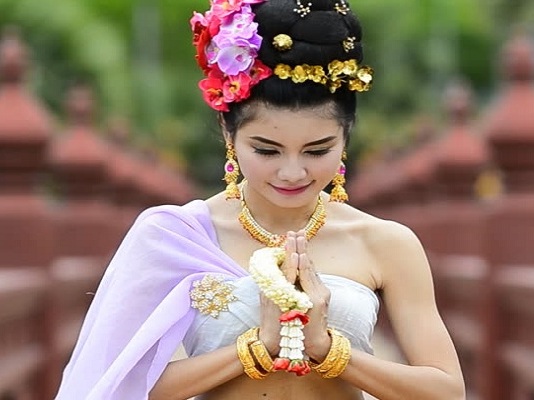 The Premier Silk Scarves Online Store
Have an exotic and beautiful Thai silk scarf, delivered to your door, anywhere in Canada
The only way you can buy these quality products is to actually walk the street of Chiang Mai Night Markets in Thailand – as these are the Authentic Thai Scarves, thousands upon thousands, of tourists annually go home with, often being the envy of friends and family.
Buy directly from a silk scarf wholesale
You are buying directly from Thailand. There is no middle man – and in fact, all Silk Scarves & Pashmina Shawls are shipped directly from Thailand to your door!
Thus you are not paying for any costs of handling, storage or supply. You are in fact buying from one of the Chiang Mai Night Markets street merchants.
Why would you want to pay $100+ for a Silk Scarf in any major retailer? In fact , the last time I scoured the overseas retail stores I could not find any Authentic Thai Scarves!
Traditional Thai Silk Scarves – The Best in the World
There is no doubt that Thai Silk is one of the best silks in the world. The look, the feel and texture is second to none. The nice thing about Thai Silk Scarves are they keep you warm whilst looking stylish and fashionable.
They are a great accessory piece to that stylish outfit on those magic occasions.
Check out our comprehensive scarf range and colors which are continually being updated.
We have NEW Stock coming in all the the time – so please feel free to bookmark this website to keep a check on the latest Thai Silk Scarves.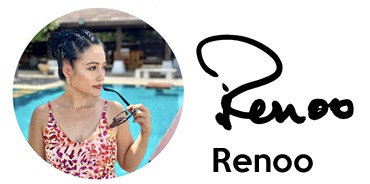 Renoo Caruso
CEO & Founder Thai Silk & Scarf
How Does a Chiang Mai Street Merchant Become so Web Savvy?
Another great question and I am glad you asked. My name is Renoo and I divide my time between Sydney & Thailand with my husband.
I am originally from Thailand, and my relatives have a Thai Silk and Scarf store at the Chiang Mai Night Markets.
Whenever we go out in Sydney, and I am wearing one of my scarves, I am always asked the question " I love your silk scarf, where did you buy it from".
Often they are disappointed when I tell them Chiang Mai Thailand! The reason being they were hoping to buy the same scarf!
That is why I have created this website portal, that not only helps women from across the world easily own a beautiful Thai Silk Scarf, but also helps my family's business in Chiang Mai.
Purchasing online has never been easier I hope you find the silk scarf style and color you were looking for.
If you can not find what you are looking for – email me directly on [email protected] and I will be happy to assist you in any manner.
We are always updating our ranges and colors.
Kop-khun-ka (thank-you) for visiting our website.
Sawadee-ka
Renoo
Traditional Thai Scarves
These exotic scarves can be worn as a scarf, a pretty shawl or a body wrap.
Wearable in every season – you will radiate a relaxed glamour
Intrepid travels since the days of Marco Polo have been awestruck by the sheer luster of silk. Now, thaisilkandscarf.com is making it easy for people to get a traditional Thai silk scarf.
This website showcases a vast amount of colors to choose from for your traditional Thai scarf, whether you want a soft cherub pink, an intense midnight black or anything in between. There are also open stitch and pashmina scarves to choose from if you don't fancy a solely traditional Thai scarf, all of which can be shipped to your door in ten days or less with just the click of a button.
No matter what color or pattern you choose, a traditional silk scarf is a unique and versatile way to add some cosmopolitan flair to all your outfits. With a little bit of imagination and practice, you can tie your scarf into a new knot nearly every day to highlight different aspects of your personality or physique.
Since silk is naturally absorbent, it is excellent to wear to the beach, maybe tying it into a 'scarf halter top' or 'cape wrap' knot. And although a traditional Thai silk scarf is delicate and allows your skin to breathe, it is also fairly resistant to stains and odors. Properly tied, it can provide comfort and warmth through the autumn and winter months as well, which means a traditional Thai scarf is perfect for all seasons.
Thaisilkandscarf.com is the absolute best place to purchase a traditional silk scarf because it is a reliable family wholesaler from northern Thailand. It is an excellent way to inject a little bit of color into your wardrobe.
And with the price of shipping the same for one or four scarves, why not get a couple so you can tie them into the super fun 'double scarf loop' knot and really become the envy of all your friends.
silk scarf, silk scarves, thai silk, head scarf, scarves wraps, silk scarves wholesale, Thai, Thailand
Types Of Silk Scarves
Smooth Thai silk has a glossy, satin-like finish. It's suitable for all purposes, primarily clothing such as scarves, and interior decorating such as curtains. An average width is approximately 37 inches/94 centimetres and is available in usually 2-ply and occasionally in 4-ply.
Rough –
Rough Thai silk is polished and textured but not entirely coarse or rough, it is soft. It's also has the names "nubby" Thai silk and Thai "dupioni" silk. It is suitable for interior design applications, such as silk curtains and cushions. However, it is increasingly popular among designers of luxury apparel and bridal gowns. The average width are approximately 37 inches (94 cm) and 40 inches. Two-ply dupioni Thai silk is the most common Thai silk for scarves. Four-ply dupioni is more commonly woven for interior designs such as silk drapes and silk curtains.
Two-tone –
Two tone lustrous Thai silk is beautiful for any application. Because the silk is iridescent, different angles creates a change in color! The shimmering effect is produced by utilising two different colors when weaving the cloth. It is possible to choose the colors of the weft and warp to create a unique two-tone Thai silk.
Striped –
Striped Thai silk is in fact a weaving technique, not a color variation. Striped Thai silk is created by alternating between smooth Thai silk and rough Thai silk during weaving to produce a physical pattern in the material. This can be used in association with another color pattern also. Many patterns are available and "striped Thai silk" may not actually include stripes at all! A range of designs are possible, and it is possible to create an original piece. Striped Thai silk is flexible and can be used for interior design applications such as curtains, furniture coverings, wall coverings, home decor and much more.
How to wear a Thai silk scarf:
If you own a silk scarf and don't know what to do with it, here are four quick ways to wear a silk scarf, making you immediately look elegant and chic.
The Casual Scarf Knotted – One of the fastest ways to wear a silk scarf is to knot it in an easy 'kerchief' style around your neck. If it's an average square-shaped scarf, twist it several times before wrapping it around your neck, then tie one knot, and rotate the knot to the side of your neck.
If the scarf is an oblong-shaped scarf, which are common silk scarves in Thailand, Thai girls will usually wrap the scarf loosely around their necks twice, followed by wrapping the two ends over and pulling until it's secure around their neck. They do not knot it though, they just leave it to work its way loose.
The Shawl Scarf – It is common that Thai scarves are quite large, sort of in between a scarf and a shawl, and are great for wearing around your shoulders for any weather. It will protect you from the sun on a warm afternoon, or keep you warm on a breezy night.
Either let the scarf hang loosely around your shoulders, or fasten it like Thais, who drape the scarf around their shoulders and throw one of the ends back over their shoulder to tighten the scarf around their neck.
The Headband Scarf – A silk scarf as a headband is a lovely style Thai girls follow. Either twist into a tube, place around your head as a headband and tie behind the neck or, if you have long hair, wind around and through the hair, and then raise the headband from the nape of the neck and place on top of the head in a loose French knot. Cute and stylish!
The Belt Scarf – You can wear a scarf as a belt with pants, shorts and even skirts! It is a simple yet elegant way to tie an outfit together. Using a longer silk scarf, roll it into a tube and thread through your belt loops, fastening loosely at the front.
Mudmee, Dupion & Taffetta Thai silk:
Mudmee –
The traditional geometric and zoomorphic concepts of mudmee silk have been handed down for centuries. The sophisticated designs and patterns in mudmee are produced commonly by using a range of colors in the weft (left to right threads) of the fabric. Mudmee fabric is generally half a mudmee pattern, and half a solid or two-tone color. Mudmee is famous for it's great deal of time and expense to weave fabric for weddings, temple ceremonies, funerals, and spirit appeasing ceremonies which resulted in complex techniques and designs, as well as quality.
Dupion –
Dupion is an interesting textured Thai silk fabric produced by utilising a combination of silk from both long, smooth, white cocoons and short, rough, yellow cocoons.
Difference between white and yellow cocoons:
White cocoons are usually smooth and around 60-100 meters long. Yellow cocoons are commonly short, rough and approximately 20-30 meters long. However, every cocoon of both types also has three parts which quality and character range. The silk threads of the outer part are long and short, and have more textured filaments. Inside the next part of the cocoon, the fibres are smoother and longer than the first type but are not as delicate or expensive as the third type which is the finest.
Taffetta –
Taffetta is a silk fabric created from white silk cocoons. It is different country to country.